Laser Cutting & Engraving
With our in-house laser
system,
we offer:
laser engraving

laser etching

laser cutting
These laser services allow for unlimited opportunities to create those special one of a kind gifts!  We can even create items for your wedding day such as invitations, response cards and place cards!
Specialty products can be cut from paper, wood, leather, cork, cardboard, cardstock, certain plastics like acrylic. Engraving can also be done on metals that are anodized, or have a special coating applied by Tecboy Labs.
We can also fabricate custom signs and even LED light up signs and decorations such as this holiday themed set below.
Laser cut LED Holiday themed set.
Videos
Watch Laser Cutting & Engraving In Action
Customization
What You Can Expect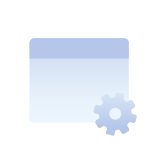 Personalization
Create unique personalized gifts with customized engraving options.
The Results
Custom Gift Ideas
These keychains are customizable,  change colors and are rechargeable too!
Custom Laser Engraved Metal Pendants
We have several metal pendant shapes to choose from….
Dog tag:  (1.9×1.4 inches)
Round:  (1.15inches diameter)
Star:  (1.4 inches)
Heart:  (1.34inches)
Customer Reviews
What Customers Are Saying
I purchased dog bone ornaments from Tecboy Labs for Christmas 2018. I was so impressed with the quality & exactness of their products. I would highly recommend their ornaments to anyone. I am looking forward to new ornaments for the 2019 Christmas season.
If you need a special ornament or gift idea contact Jeff at Tecboy Labs.  He made the most amazing laser wooden cat and dog ornaments that I purchased for Christmas.  Everyone who received them absolutely loved them.  Great detail and care was taken and price was reasonable for each item.  They have various options available for other gifts.  Thanks Jeff!
If you are looking for that something special and unique gift I recommend you contact Jeff at Tecboy Labs. I bought the Christmas ornaments as family and fur baby personalized ornaments and my family loved them. I started a family tradition and personalized the ornaments with name and date so that we all have that special ornament on our tree. Jeff does great work and is very reasonably priced! I highly recommend that if you are looking for a great unique gift that you contact them or check out their web page.