We are proud to offer large scale 3D printing!
At Tecboy Labs, we specialize in the creation of highly accurate 3D printed parts, exact to your specifications. Our customers demand the highest quality, and with our large format 3D printer, we can deliver your items in nearly any size and color while utilizing various materials, such as carbon fiber infused nylon!
From small scale figurines to large parts for industry including but not limited to brackets and fixtues, we can design and 3D print it for you.
  If you have a part that you need created, a file that you downloaded or created yourself and don't know how to get it printed, or even an idea and do not know how to proceed, please contact us as we can fabricate it for you!
Video
Watch 3D Printing In Action
Customization
What You Can Expect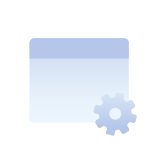 Full Customization
Your ideas become reality with projects made to your exact specifications.
The Results
3D Printing Project Examples
(3D Printed models, toys, game contoller replacement covers, props, etc.)
The Results
Project Progression Example
Small and Large Applications
Not only is Tecboy Labs able to 3d print large sized objects, but we also have the capability to 3d print really super detailed parts utilizing our in-house resin printer. This works great for figures (such as board game figures and model Railroad accessories) along with jewelry castings and even dental models and molds.
Customer Reviews
What Customers Are Saying
Top notch work.  Excellent service.
Was able to produce a 3-D image on acrylic with just a picture!  End product was a gift that recipient loved!  Would definately go back to have more work produced.