We are proud to offer large scale 3D printing!
At Tecboy Labs, we specialize in the creation of highly accurate 3D printed parts, exact to your specifications. Our customers demand the highest quality, and with our large format 3D printer, we can deliver your items in nearly any size and color while utilizing various materials, such as carbon fiber infused nylon!
From small scale figurines to large parts for industry including but not limited to brackets and fixtues, we can design and 3D print it for you.
  If you have a part that you need created, a file that you downloaded or created yourself and don't know how to get it printed, or even an idea and do not know how to proceed, please contact us as we can fabricate it for you!
Video
Watch 3D Printing In Action
Customization
What You Can Expect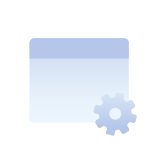 Full Customization
Your ideas become reality with projects made to your exact specifications.
With our in-house laser system, we offer:
laser engraving
laser etching
laser cutting
These laser services allow for unlimited opportunities to create those special one-of-a-kind gifts!  We can even create items for your wedding day such as invitations, response cards and place cards!
Specialty products can be cut from paper, wood, leather, cork, cardboard, cardstock, certain plastics like acrylic and for the electronics folks even Nomex! Engraving can also be done on limited metals that are anodized, or have a special coating applied by Tecboy Labs.
(Could we have the word 'Nomex' be a hyperlink to a separate page you spoke of for a detailed description of what it is and how we can cut it for electronics companies that could benefit from it?)
The Nomex description is as follows:
DuPont™ Nomex® 410, the original form of Nomex® brand paper, is widely used in a majority of electrical equipment applications. That's because the properties of Nomex® 410 make it an ideal choice for virtually every known electrical sheet insulation application.
The excellent properties of Nomex® 410, which include high inherent dielectric strength, mechanical toughness, thermal stability, flexibility and resilience, is a standard by which all other insulating materials are compared. Nomex® 410 withstands short-term electrical stresses of 18 kV/mm to 34 kV/mm (460 V/mil to 870 V/mil), depending on thickness. These values differ from long-term strength potential. DuPont suggests that continuous stresses in transformers not exceed 1.6 kV/mm (40 V/mil) to help minimize the risk of partial discharges (corona).
The Results
3D Printing Project Examples
(3D Printed models, toys, game contoller replacement covers, props, etc.)
The Results
Project Progression Example
Customer Reviews
What Customers Are Saying
Top notch work.  Excellent service.
Was able to produce a 3-D image on acrylic with just a picture!  End product was a gift that recipient loved!  Would definately go back to have more work produced.