We now offer small scale CNC!
Simply put, CNC stands for computer numerical control. What this means for you is our ability to do small scale part machining using our desktop CNC mill to create such things as circuit boards, keychains, dog tags and other items. Even engraving can be done!
The materials we can cut include but are not limited to; plastics, soft and hard woods, aluminum, brass, copper, and in some cases even steel!
If you have some ideas of small items you'd like to turn into something unique, please get in touch and we can get started right away.
Check Back Soon for New CNC Video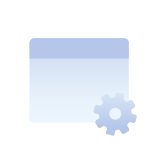 Full Customization
For unique small machined parts